Adding to the summary of staggering nebula pictures conveyed by NASA this month, the agency has shared another image gotten by the Hubble Space Telescope. This time it incorporates the prawn nebula which is arranged around 6,000 light-years from the Earth. Reaching out across 250 light-years, the nebula is a star nursery in the constellation Scorpius.
As per NASA, the prawn nebula covers a space on numerous occasions the size of the full moon, and is excessively powerless to at any point be perceived by Earthbound viewers as it delivers light mainly in wavelengths the regular eye can't recognize. Regardless, this image by Hubble has gotten a little piece of the nebula both in recognizable and imperceptible infrared light appearance surprising focal point of the nebula's structure, including breathtaking spaces of glowing gas.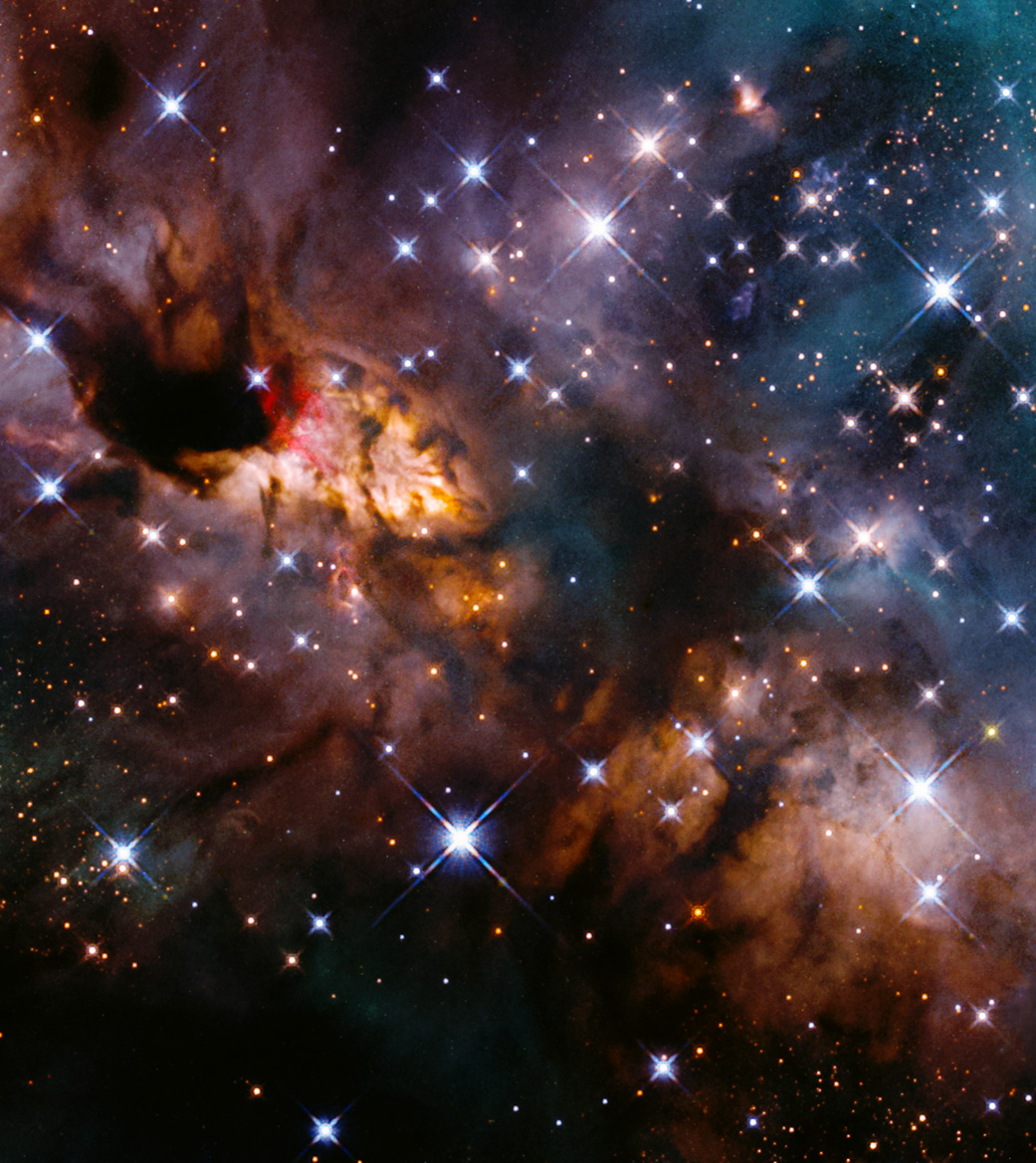 The prawn nebula commonly referred to as IC 4628, and it is a transmission nebula, which implies its gas has been energized, or ionized, by the radiation of adjoining stars. Explaining the radiance showed by the nebula, NASA said that light is sent through a communication where radiation from the nearby colossal stars takes electrons from the nebula's hydrogen atoms. "When energized electrons get back from their higher-energy state to a lower-energy state by recombining with hydrogen nuclei, they send energy as light", the agency added. The little fix of red light in the image shows the presence of iron which is sent later ionization.
Also Read: 'The Running Man' Nebula Spotted By Hubble In New Images!
This image by Hubble was gotten by its Wide Field Camera 3 camera as an element of a survey of colossal and moderate size "protostars". Protostars are objects that are made when the surges of gas and buildup breakdown under their own gravitational power, achieving a thick hot focus that starts collecting more buildup and gas. "Stargazers used the infrared affectability of Hubble's Wide Field Camera 3 to look for hydrogen ionized by brilliant light ionized by the protostars, jets from the stars, and various highlights", said NASA. Talking of protostars, the agency had conveyed an image of a protostar living in a reflection nebula named IC 2631. The image underneath was taken by Hubble's Wide Field Planetary Camera 2 and is a false concealing representation subject to exposures taken in the year 1999.