Leslie Grace, who starred in the film In the Heights, will play Batgirl, or Barbara Gordon, alongside J.K. Simmons, who will reprise his Justice League role as her father, Gotham City police Commissioner James Gordon.The iconic DC Comics heroine has appeared in a variety of TV shows throughout the years, including Titans season 3, but she has yet to appear in a cinematic version of a solo Batgirl film.
Barbara Gordon, Grace's vigilante, will be seen on screen shortly in her distinctive blue and yellow suit with full cowl, thanks to a powerful creative team that includes Birds of Prey author Christina Hodson and Bad Boys For Life directors Adil El Arbi and Bilall Fallah.Fans can now see Michael Keaton in character as Bruce Wayne, nicknamed Batman, in new Batgirl set images.The set photographs, which show Keaton as Batman in full costume, were released on Twitter.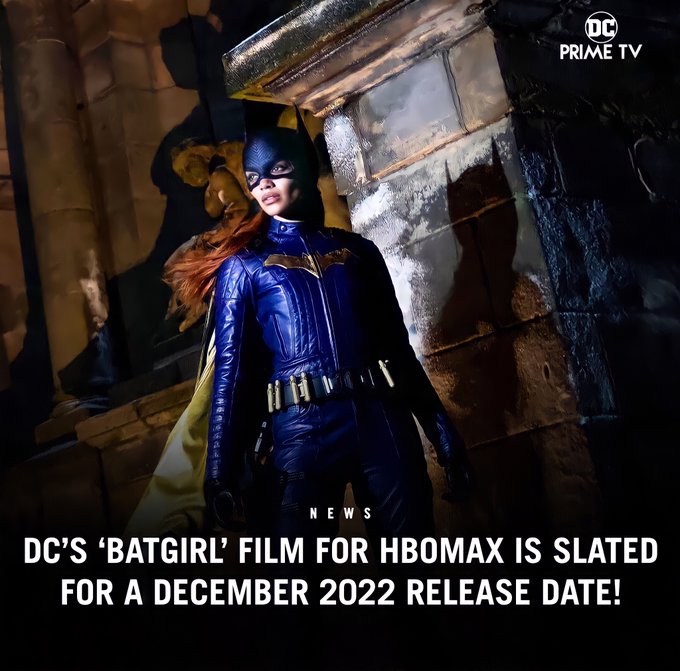 While narrative details for the next film are scant, Keaton is likely to play Batman and maybe tutor youthful vigilante Barbara.That's not all, though. Grace earlier posted a first look (below) at the purple and yellow superhero suit she'll be wearing in the film as Barbara, with the phrase "Batgirl: Year One."The film will be situated in the normal DCEU timeline, rather than the parallel realm inhabited by Robert Pattinson's Batman, allowing JK Simmons to reprise his role as Commissioner Gordon from the Justice League.
Michael Uslan, who has worked as an executive producer on every Batman feature from Tim Burton's 1989 picture to Matt Reeves' next project, tweeted a photo of Michael Keaton's Batman silhouette on Facebook with the caption: "And coming in November… December… or whenever… Michael Keaton Returns…"
In nations where the service is not available, it is yet unknown where it will appear (such as the UK). As additional information about the film's release strategy becomes available, we'll keep you updated.Batgirl began production in late November 2021, with principal photography continuing into mid-January. Filming is primarily taking place in Glasgow, Scotland.
Leslie Grace, a singer-turned-actor who recently made a significant impression on reviewers with her performance in Lin-Manuel Miranda's musical In The Heights, will head the cast of DC's Batgirl film.Last summer, she was one of four actors rumoured to be in the running for the role, beating out Isabela Merced (Sweet Girl), Zoey Deutch (The Politician), and Haley Lu Richardson (Five Feet Apart).
Commissioner James Gordon, played by JK Simmons (Spider-Man: No Way Home), is a close ally of Batman who does not want his daughter to get engaged in the hazardous hobby of vigilantism.Michael Keaton will return to his role as Bruce Wayne, nicknamed Batman, which he first played in Tim Burton's 1989 picture and has recently been revived as DC toys with their own multiverse stories.
The plot of Batgirl is unknown, although it appears that the film will follow Barbara Gordon as she begins her profession as a costumed crime fighter and faces off against the scary comic book villain Firefly.The picture takes place in the core DC Extended Universe, which features characters such as Aquaman, Wonder Woman, and The Flash, but is unrelated to Robert Pattinson's gritty The Batman reboot.
There is currently no footage from Batgirl available. Filming for the Batgirl movie is still happening as of January 2022, so we won't get a trailer for a while. Watch this space!