Mission: Impossible is an American action espionage film series based on and a sequel to Bruce Geller's television series of the same name. Tom Cruise, plays as Ethan Hunt, is an agent of the Impossible Missions Force, and is the principal producer and star of the series (IMF). Various directors and crew have directed, written, and scored the films, which incorporate musical themes from Lalo Schifrin's original series.
Beginning in 1996, the films (which take place six years after the events of the last TV sequel series) chronicle the missions of the IMF's primary field team, led by Hunt, to halt a hostile force while averting a worldwide catastrophe. Although certain characters, such as Luther Stickell (Ving Rhames) and Benji Dunn (Simon Pegg), have recurrent roles in the films, the series concentrates on Hunt as the central character rather than the ensemble cast structure of the television series.
The series has been well regarded by critics and viewers alike, and it is the 16th highest-grossing film franchise of all time, with a worldwide gross of over $3.5 billion to date. It is frequently considered as one of the finest action films to date. On July 27, 2018, Mission: Impossible – Fallout, the sixth and most latest instalment, was released. On July 14, 2023, and June 28, 2024, Mission: Impossible – Dead Reckoning Part One and Part Two, respectively, will be released.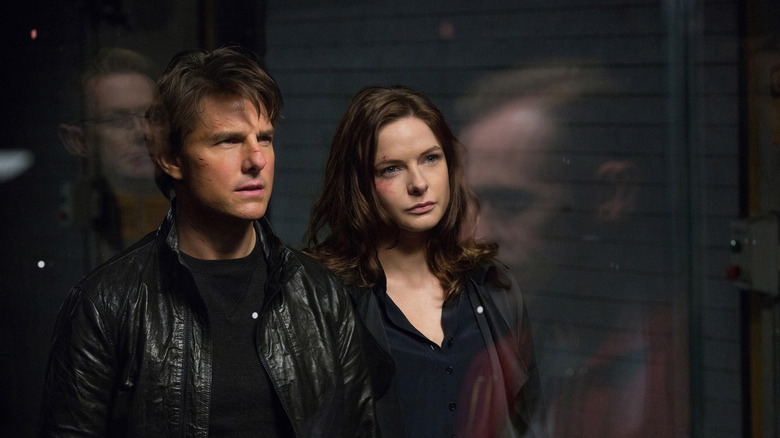 Cast:
Dead Reckoning (Mission: Impossible) The seventh instalment in the Mission Impossible franchise is Part One. This film was written and directed by Christopher McQuarrie. Hayley Atwell, Pom Klementieff, and Shea Whigham join the cast, which includes Tom Cruise, Ving Rhames, Simon Pegg, Vanessa Kirby, Henry Czerny, and Rebecca Ferguson.
Mission: Impossible – Fallout quick recap:
When an IMF expedition to collect plutonium goes wrong, the globe is threatened by the Apostles, a terrorist group created by former Syndicate members. The CIA begins to question Ethan Hunt's loyalties and intentions when he takes it upon himself to complete the original objective.
Although Tom Cruise is preparing for his biggest action sequel of Top Gun, that is Top Gun: Maverick.
Will there be another part of Mission Impossible: Dead Reckoning?
In January 2019, it was stated that an eighth Mission: Impossible film was in the works, to be written and directed by Christopher McQuarrie and shot in tandem with the seventh. It was supposed to be published on August 5, 2022, but owing to the COVID-19 pandemic, it was pushed back to November 4, 2022, then to July 7, 2023, and finally to June 28, 2024.
Pom Klementieff and Shea Whigham joined the cast in September 2019, followed by Hayley Atwell.
Nicholas Hoult and Simon Pegg were also cast in the picture in January 2020, but owing to schedule issues, Hoult was replaced by Esai Morales in both projects.